Worldwide Logistics, Inc. is a third-party logistics company based in the Chicagoland Area. WWL offers shippers a wide range of customized global transportation solutions, including logistics and supply chain management.
Our story
Worldwide Logistics, Inc was first conceived by Dan LaValle, the company's founder, after many customers complained about inconsistent service and extremely high rates when shipping their product to their end user. Many of these customers did not have the contacts to help them with their different shipments and relied on carriers which were not the best option for that specific shipment.
Worldwide Logistics, Inc. was founded on the premise of simplifying the shipping process for their customers. Dedicated to providing superior customer service, Worldwide Logistics believes in exhibiting a sense of urgency for all client requests. Follow up and relentless desire to see our customers succeed is some of the daily practices exhibited by the Worldwide team.
Customers would have one contact for all of their shipping needs. Worldwide Logistics has streamlined the carrier selection process and rewarded its customers with competitive rates and dependable service. Challenging the thought process of "this is the way it has always been done", Worldwide has found ways to improve service while lowering costs.
LaValle launched its operation from his basement in 1999. The goal was to secure one shipment a day in order to make his car payment. Relying on his industry knowledge and his entrepreneurial attitude, LaValle began to mold the organization into a company that displays high values and ethics which always has the company's best interests in mind.
Several years and thousands of shipments later, Worldwide Logistics, Inc. is one of the leading transportation providers with millions of dollars in annual sales. The company owns a 10,000 square foot warehouse and plans to expand its service offerings.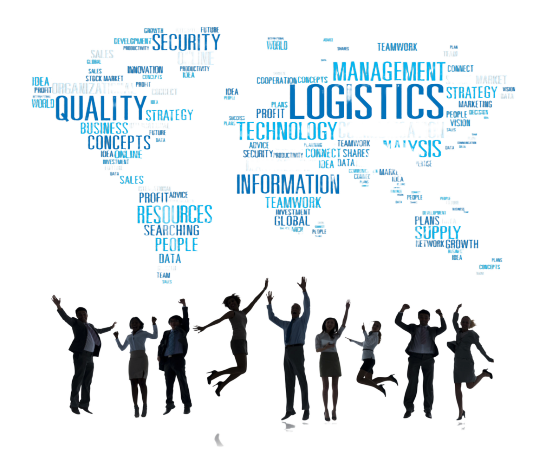 WWL Values
We simplify transportation management, handling crucial tasks so clients can focus on what they do best.
Exceptional Service
WWL values exceptional service in every client interaction. We recognize that one solution does not fit all, so we evaluate your transportation needs, discover efficiencies, and deliver the best value for your spend. Echo ensures you get the transportation management that's right for you.
Do What's Right
Integrity means expecting more from ourselves, even when no one is looking. It's not just a corporate responsibility … it's a personal one. We value being honest and transparent even when the unexpected happens..
Consistency
Our people, process, and technology improve the world's transportation and supply chains, delivering exceptional value to our customers and suppliers.
Our relationships with truck, rail, ocean, and air carriers mean more equipment options and overall greater flexibility.
Worldwide logistics, Inc. doesn't own a single piece of equipment. We are non-asset based company that is able to adapt to changing market conditions. Since we don't rely on just any one carrier, we have greater flexibility when providing global transportation solutions. 
At all times, we leverage our negotiating power in the equipment market on your behalf to source equipment through our extensive network of transportation entities. We employ premier customer services to provide our customers with dynamic freight visibility, tracking and reporting. 
Let's Get Started
Ready To Make a Real Change? Let's Build this Thing Together!